Clay Dot Stickers
Regular price
Sale price
Rs. 250.00
Unit price
per
Sale
Sold out
Description:
Keep it simple and clean with a hint of texture! Colourful clay dot stickers for your planner! Use them to highlight important dates, events or tasks. Give yourself a little star to celebrate the little wins!
Contents: 
86 total stickers
2 sheets per pack (1 sheet of blue stickers + 1 sheet of pink stickers)
Material: Paper
Size: 5 x 8 inches
Share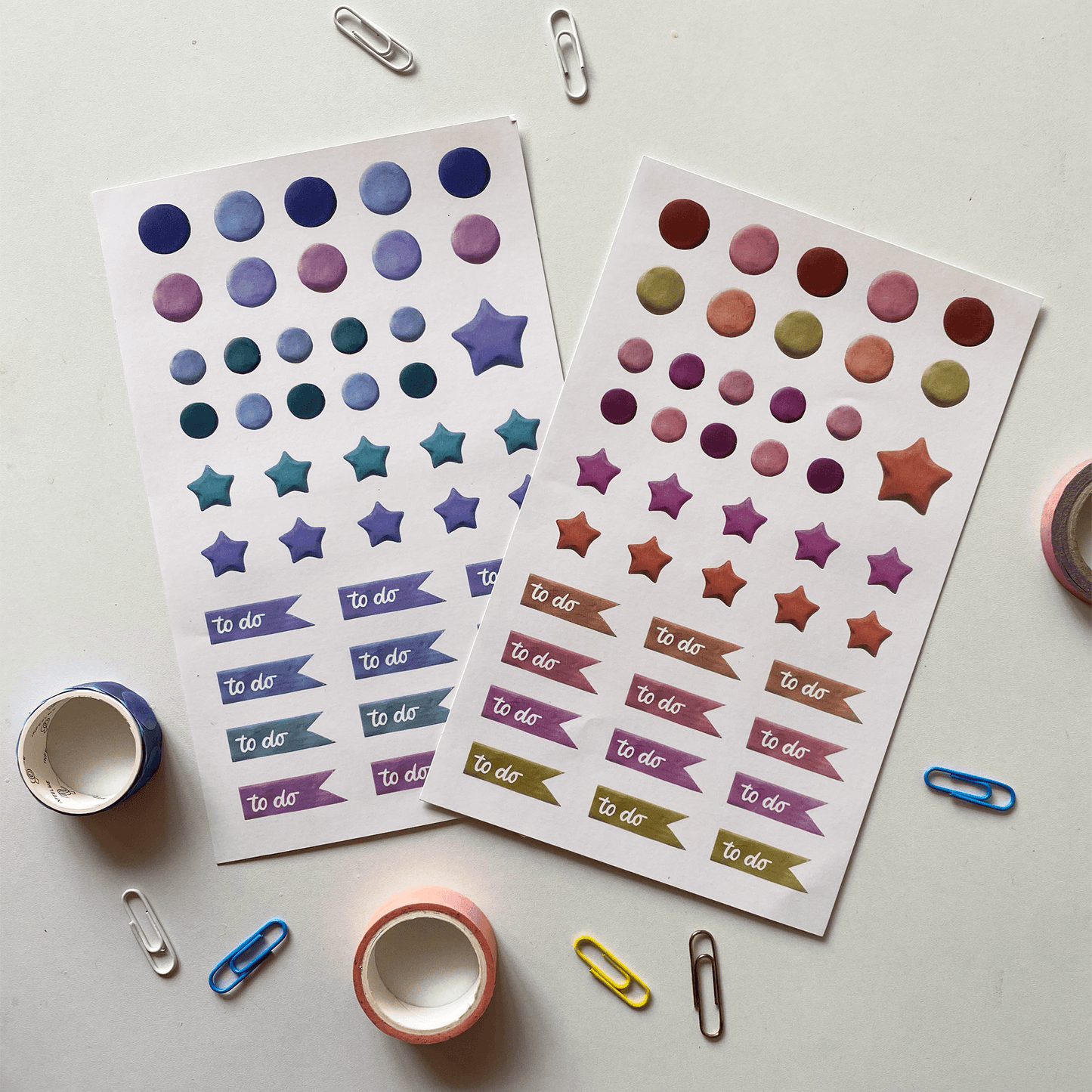 Obsessed!
First impressions matter, and these stickers did not disappoint. The moment I opened the package, I was instantly charmed by their simplicity and clean design. The hint of texture in the clay material adds a touch of elegance that sets these stickers apart from the usual options available in the market.
But these stickers are not just a pretty face; they serve a purpose that makes planning a breeze. I love using them to highlight important dates, events, or tasks in my planner. Their perfect size ensures that they don't overwhelm the layout and instead blend harmoniously with my schedule.
Yayy! Thankyou for sharing!!