Big Feelings Stone: Pengy
Regular price
Rs. 1,299.00
Regular price
Sale price
Rs. 1,299.00
Unit price
per
Sale
Sold out
Product Description:
Concept Note: So many adults in our generation have grown up without the proper tools to address big, overwhelming feelings. For a lot of us, growing up, emotions like anger or sadness were labelled as "bad", and we were told not to express them, or that they weren't valid in the first place. Whether positive or negative, all big feelings and emotions are normal, and need to be processed healthily, but for so many of us, being in the company of any big, overwhelming feelings is so difficult, we distract ourselves or numb it out. The intention behind this stone as a grounding tool, is to encourage you to gently sit with the big feelings, and get curious about them, instead of pushing them away 🌻
What is a worry stone? Worry stones or palm stones are grounding tools that have been used for centuries to help reduce stress and calm anxiety. They are made of different materials, but in this case clay. Hand sculpted one at a time, these stone have a place for your thumb to rest comfy, as you engage your sense of touch, and slowly bring your mind to the present moment. We have a thoughtfully curated list of reminders and things to think about with each stone.
Take care of your mind. It's pretty important.
Each box contains:
1 clay worry stone

1 ID card 

1 Illustrated insert with reminders

1 certificate of authenticity 
Please Note: Handmade products are made one at a time in small batches. Each stone might slightly differ from the next due to the nature of the process. Small imperfections like visible brush strokes, slightly messy details, an occasion speck of dust etc, are what make handmade art human, and are not defects. Each stone has been crafted with a lot of care and attention. Care instructions included.
Share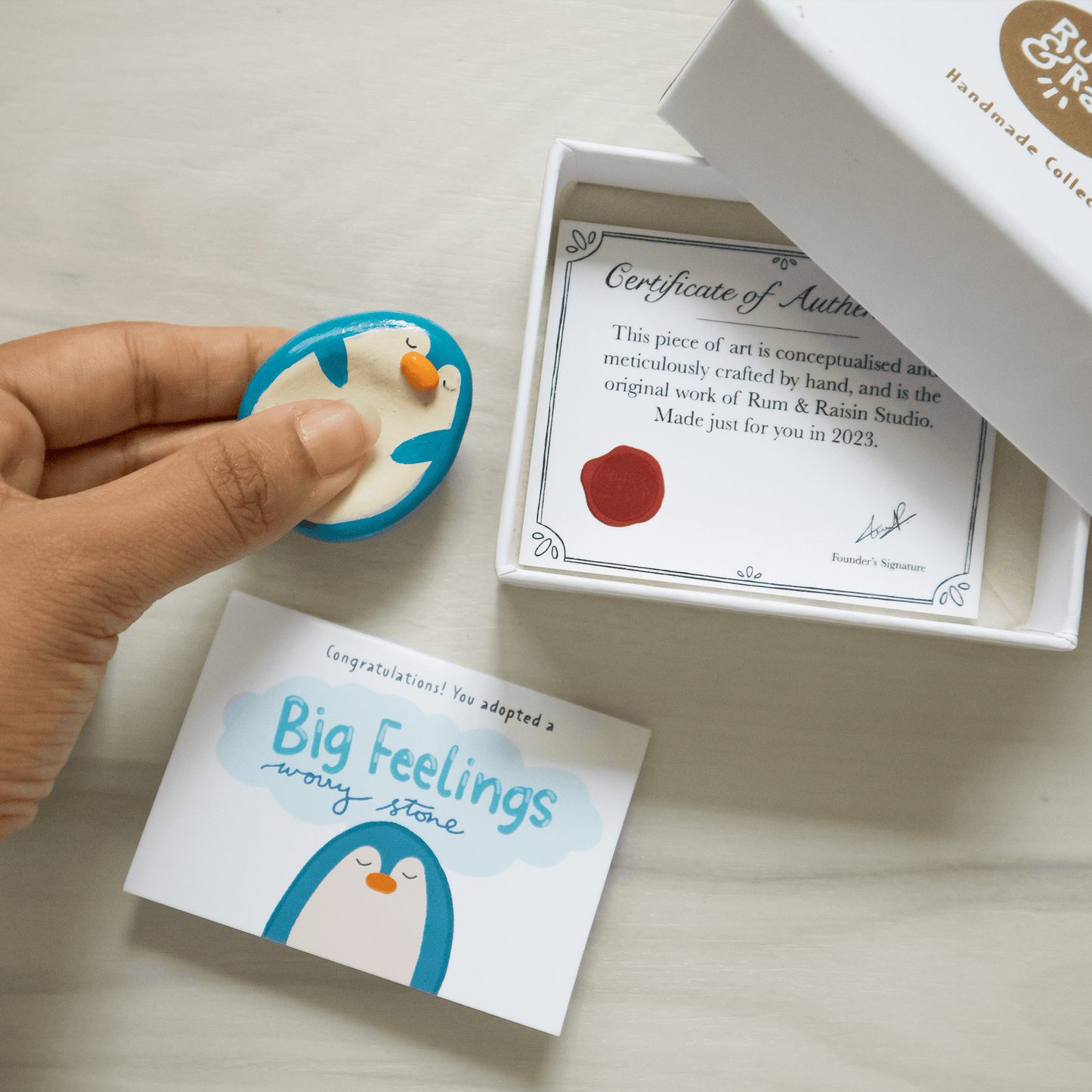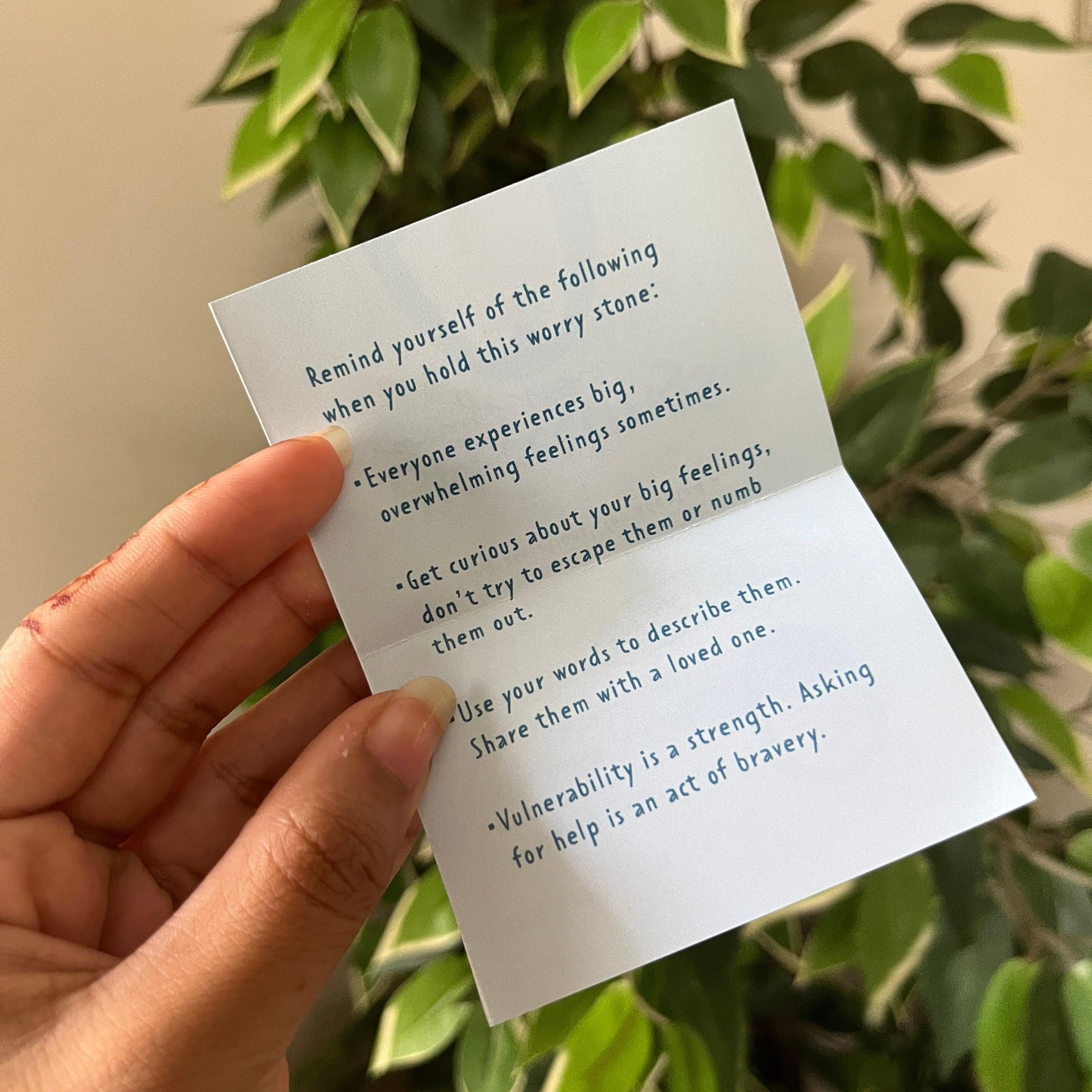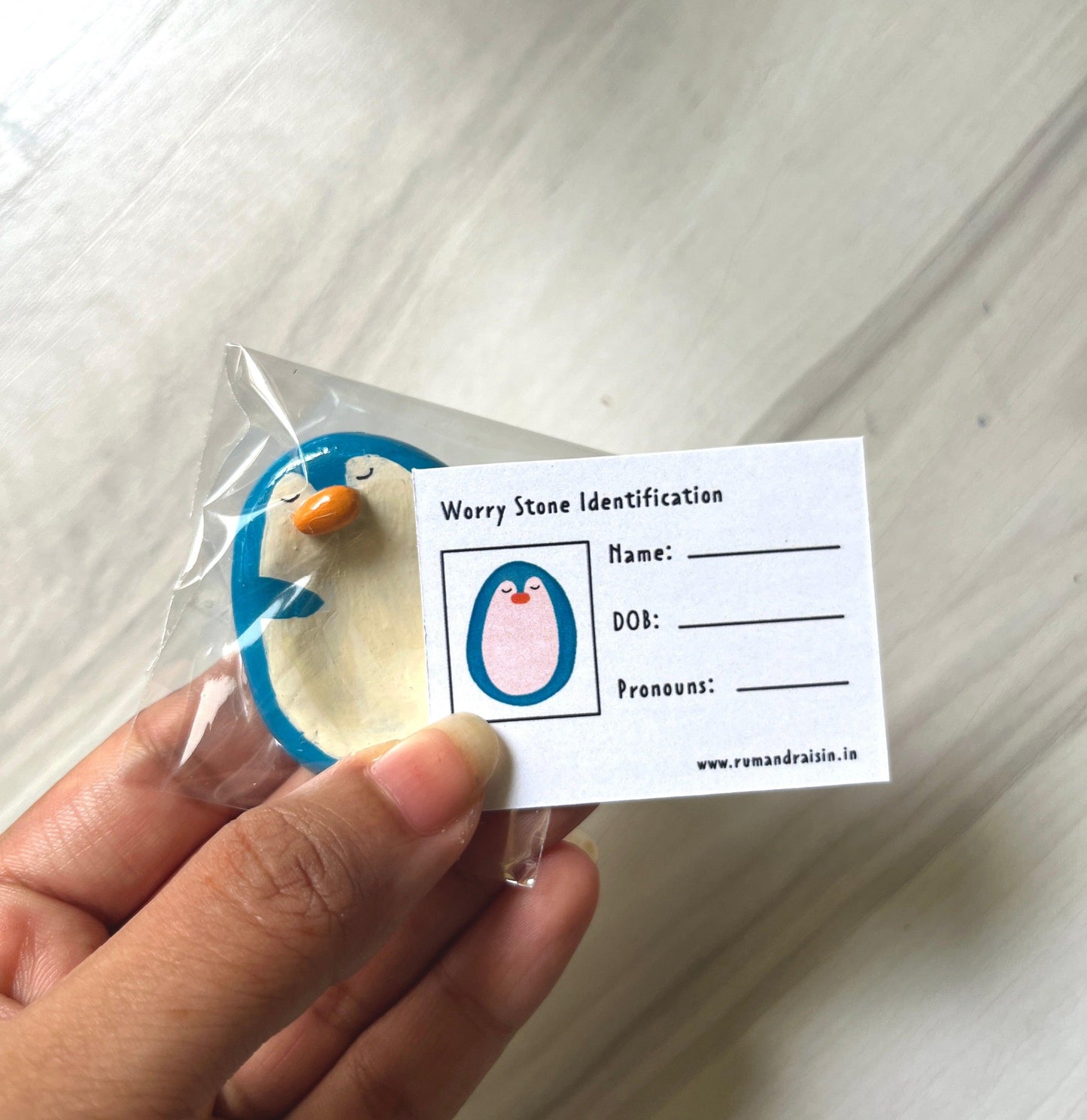 Healing <3
The Grounding Stone has been an absolute game-changer for me in addressing big, overwhelming emotions with mindfulness and self-compassion. As an Indian woman who grew up with the stigma around expressing certain feelings, this stone has become an invaluable tool on my journey towards emotional well-being.